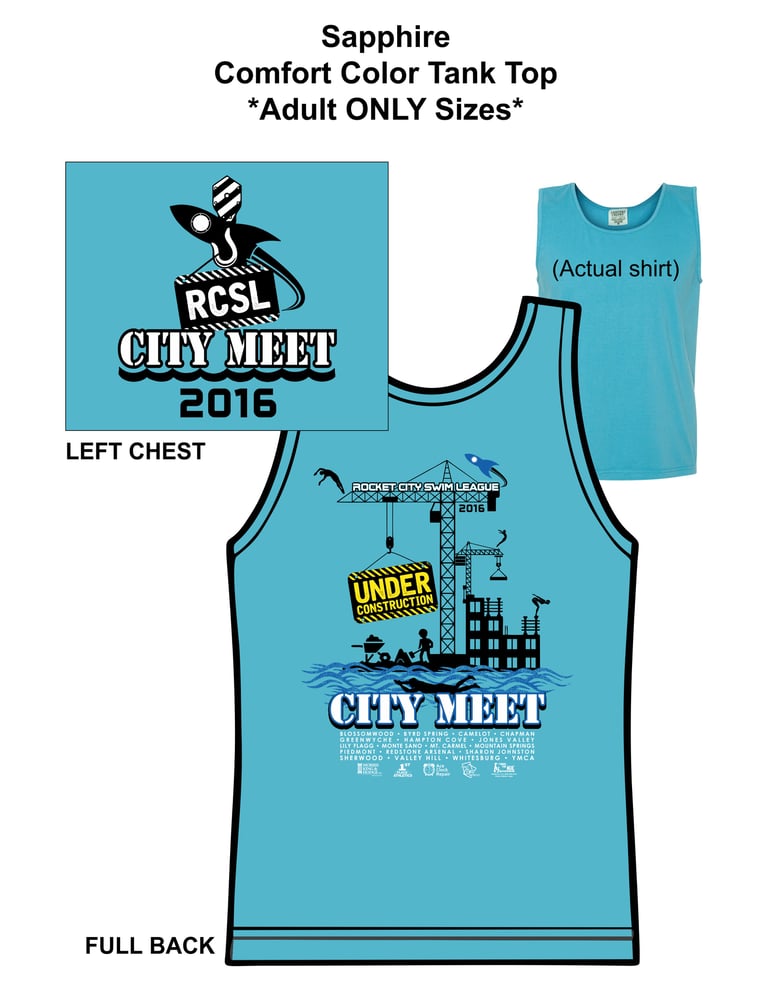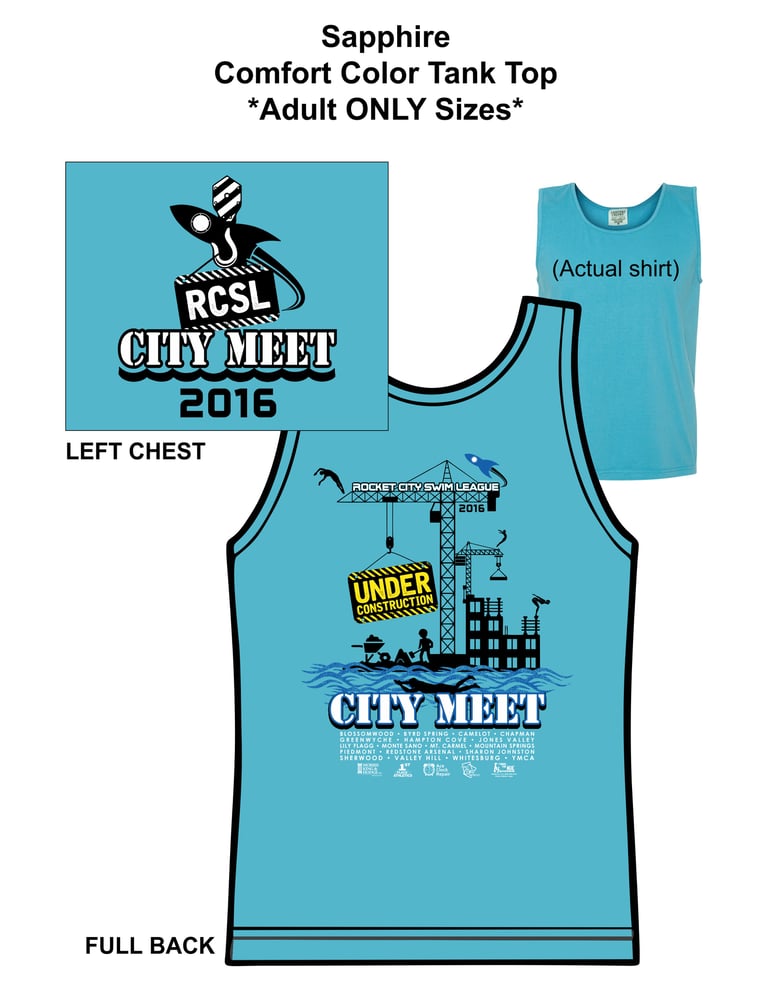 Sapphire Adult Only Tank Top
$18.00 / Coming Soon
Back by Popular Demand- City Meet, Comfort Color Tank Top. 100% cotton. Pigment Dyed.
Sapphire- Color online may vary to actual shirt color.
Pre-Orders until Tuesday July 5, 2016
Pick up at shirt vendor at City Meet.
IF YOU HAVE MISSED THE DEADLINE FOR PRE-ORDERS, WE WILL HAVE SHIRTS FOR SALE AT CITY MEET STARTING THURSDAY.